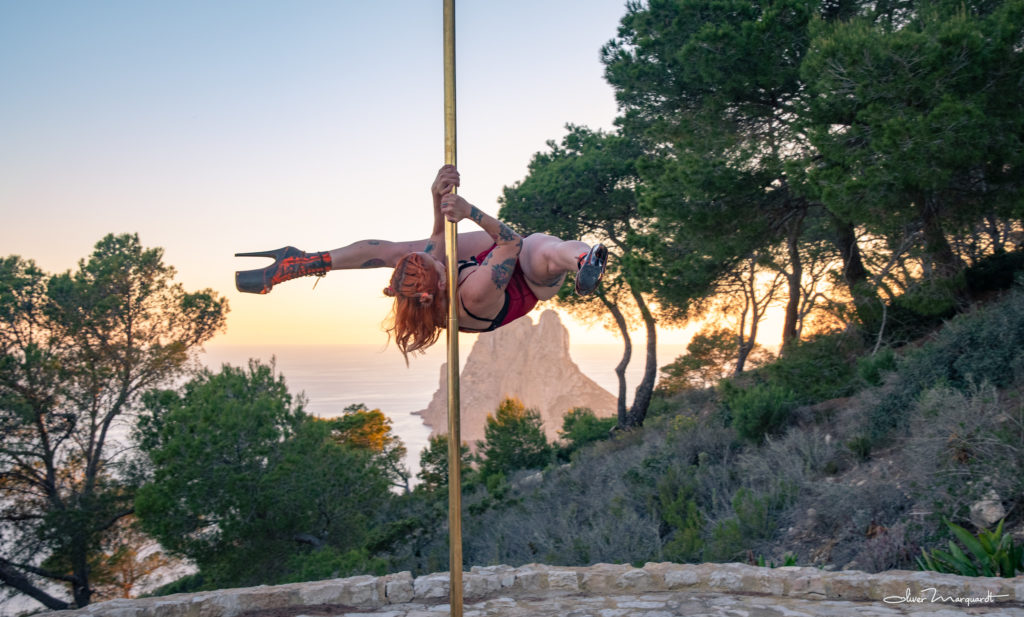 May 21st to May 24th 2020
Ibiza Pole Camp is back on the Island with 4 days of workshops, photoshoots, hiking and fun !
This year we offer:
– 2 pole dance workshops
– 2 exotic pole workshops
– 2 burlesque workshops
– 2 Acroyoga workshops (one with sunset on the beach for pictures)
– 1 hike to The temple of Bes (Mesopotamian god of Ibiza – Ibiza means Isla de Bes) and legends
– 1 dinner show in Somiart
– 1 sunset pole photo shoot
– 1 hippy market trip
Price: 349€
We also offer shared apartments for an extra 85€ per night for a double room (1 or 2 person) or 45€ for a shared room with another participant.
The apartments all have a kitchen, wifi and a pool. The beach is a 5 minutes walk.
You may reserve only for 4 nights or for the full week if you wish.
This is a small camp (max 15 people) made by Ibiza residents to show you the unknown side of the island.
Of course, if you wish to party too, we can procure you cheaper disco tickets for doing so.
The classes are taking place in the hotel's yoga room and only in the afternoons, so you can sleep or go to the beach in the mornings.
Ask any questions you want or subscribe per e-mail at booking@ibizapolecamp.com
See you soon!
Burlesque & Pole Camp 2020