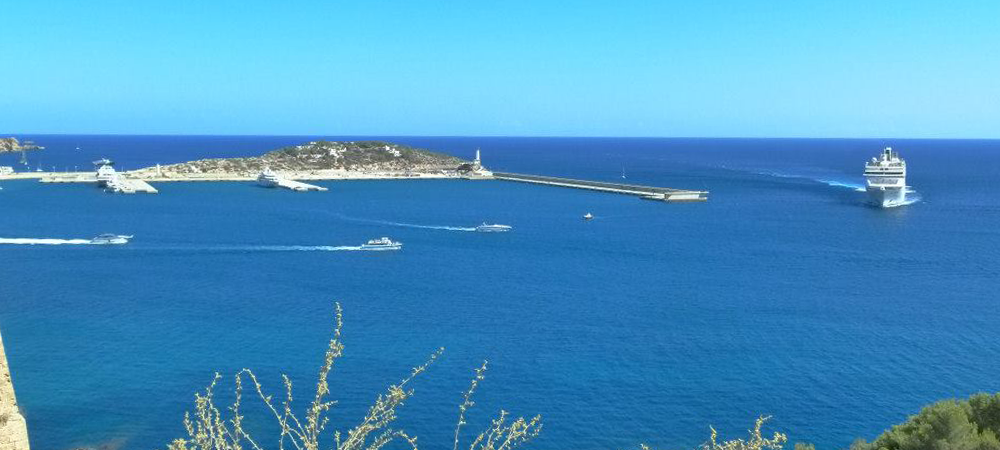 The picturesque island of Ibiza belongs to the Baleares and offers a beautifully mild to hot climate, which puts it on the map for sun seekers.
With 210km of coastline you are sure to find your spot at the sea, no matter if you prefer long sandy beaches or rugged secluded bays. The inward landscape is dominated by gentle rolling hills and dotted with homesteads and fincas.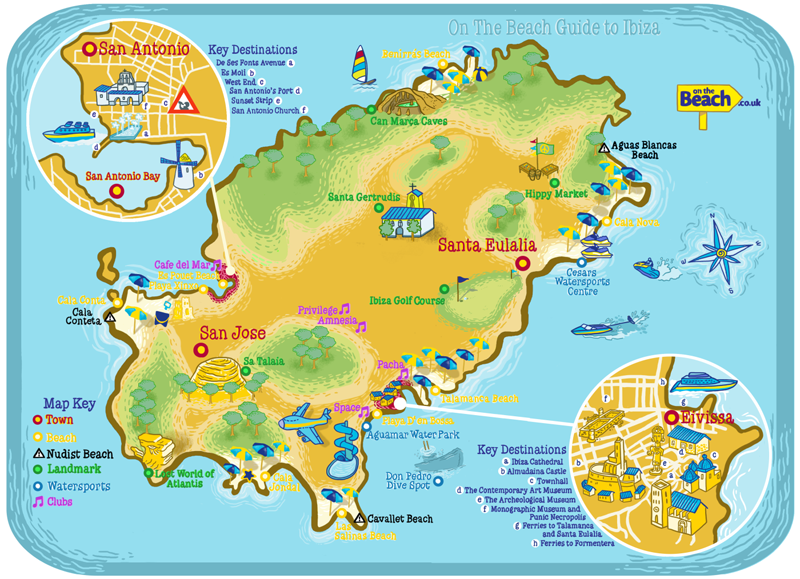 – In the 1960s Ibiza was popular with escapists and hippies, which still adds a certain atmosphere to the island.
You can find hippie beaches, markets and even communities in the north of the island.
And every sunday night, the drums are playing for the sunset in Benirras beach.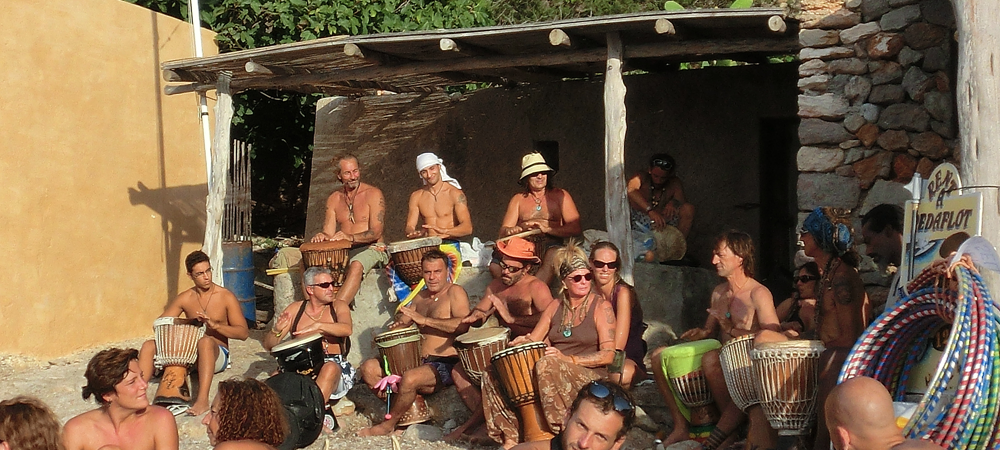 – Since the 1990s clubs and discos with famous DJs built up a world reputation. Half of the island is grounded with party tourists from June till September.
The opening and closing parties of the different clubs are one of the highlights of the summer.
For the full moon party, these cultures merge together to create something uniquely "Ibizenco".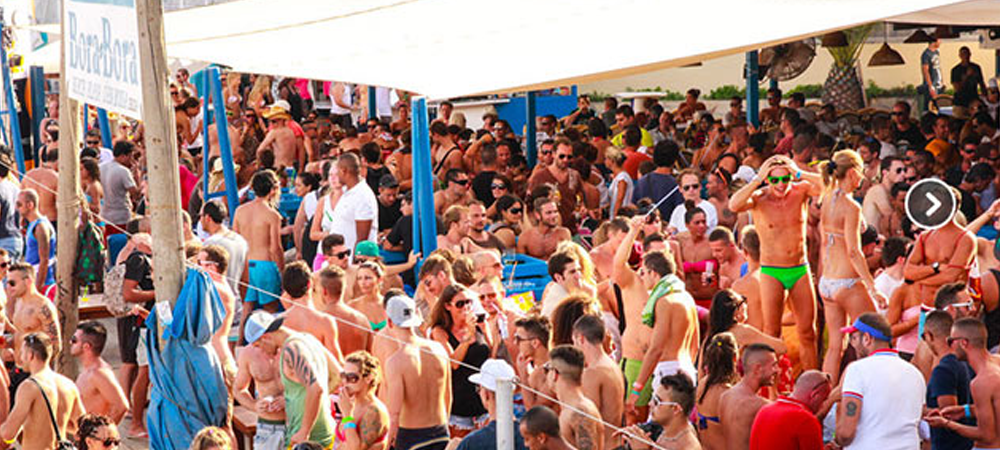 Beach parties are also common all day long, especially in Playa dem Bossa, where most beach clubs can be found lining up on the shore.
We tried to sum up some tips on this page, feel free to look around….