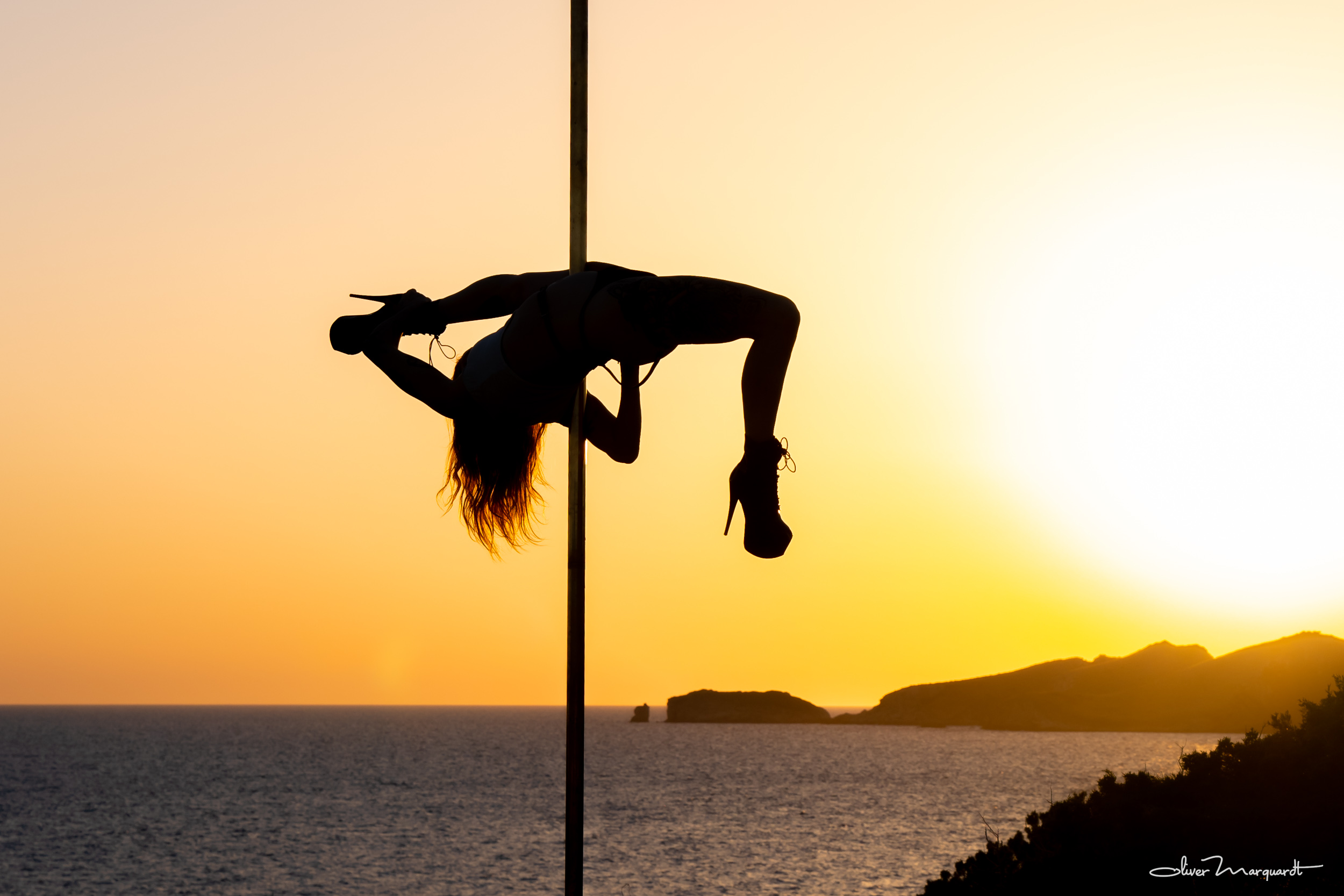 Ibiza Spring Camp is back!
from May 18th to May 21st 2023
Enjoy 4 days on the Island with workshops, photoshoots, hiking and fun !
This year we offer:
10 Workshops:
– 2 Pole Dance workshops
– 2 Exotic Pole workshops
– 2 Burlesque workshops
– 1 Acroyoga Beach workshop
– 1 Thai Massage workshop
– 1 Water Relaxation workshop at the beach
– 1 Meditation Stretching outdoor workshop
4 Activities:
– 1 hike to Atlantis hidden beach
– 1 hike to Moon Beach
– 1 dinner at the Somiart Ibiza
– 1 trip to the hippy market
2 Photo Shoots:
– 1 arial photoshoot at night
– 1 pole photo shoot on the beach
+ multiple pictures during the camp
PACKAGE OFFERS:
(Click on the line to see the details)
The option "Class Pass" only entails the 10 Workshops.
We offer 2 options for professional photoshoots, you can book each shoot individually or book the "Photo Pass" to take part in all shoots.
You will receive 15 worked photos from each photo set and all the extra pictures during the camp.
All the other options are including 4 nights at the fairy hotel Ciel Azul – Ibiza.
Each Apartment has an own kitchen with a fridge and coffee maker.
The Hotel has wifi & a pool & whirlpool. The beach is a 5 minutes walk.
If you want to stay longer just 4 nights, please let us know, we can add extra nights to your reservation.
You can choose to share a room, have your own room in an apartment (2 rooms only) or have your own place alone.
The prices are per person. If you invite a guest, please book the guest option on top of yours.
This is a small camp (max 20 people) made by Ibiza residents to show you the unknown side of the island.
Of course, if you wish to party too, we can help you get cheaper disco tickets for doing so.
The classes are taking place in the hotel's climatized yoga room and only in the afternoons, so you can sleep or go to the beach in the mornings.
Last year we spontaneously booked a boat trip to Formentera on the Monday following camp, a day on a boat with food, sun and fun.
This is available this year too for those who stay longer.
Ask any questions you want or subscribe per e-mail
See you soon!